Property Insurance between exchange and completion of purchase contracts
Property insurance between exchange and completion when buying a house - Why do I need insurance after exchange of contracts rather than after completion?
In the period between exchange and completion of contracts to purchase a house, you will likely be instructed by your solicitor to arrange insurance for your property as soon as contracts are exchanged. Some solicitors or conveyancers may even refuse to exchange contracts until they have seen evidence that you have insurance between exchange and completion.

This is because of the standard conveyancing wording recommended by the Law Society, the Standard Conditions of Sale (5th Edition), which places the responsibility to arrange buildings insurance between exchange and completion of contracts on the purchaser of the property.
Read more about the difficulties of finding cover between exchange and completion here.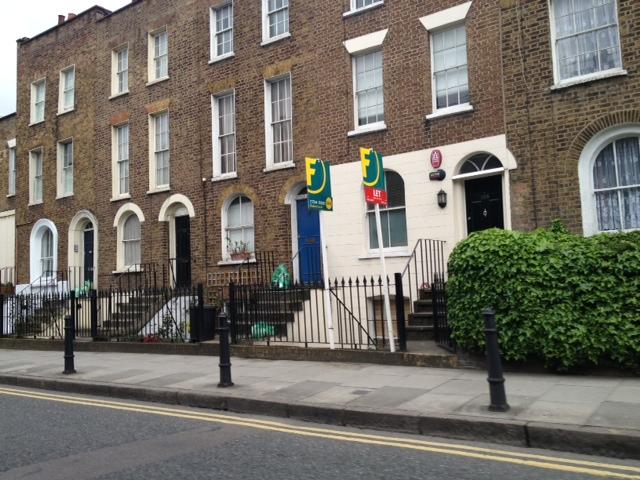 But the vendor's policy says it will cover me automatically until completion of contracts
On many buildings insurance contracts, there is provision to benefit the purchaser of a property between exchange and completion date. 
However this cover under a third party's policy will often not be sufficient to satisfy your solicitor's requirements as he may also represent the interest of the mortgagee or building society. They require an insurance policy to be in your name and under your control in order to minimise the potential for any unknown problems with the policy to arise (see below). Only by arranging your own cover can you be certain that the proposal to your insurers has been made with full and adequate provision of cover and disclosure of all relevant information.
Circumstances when the purchaser is not obliged to arrange insurance from exchange to completion of contracts
There are certain circumstances where the obligation to insure does not pass to the purchaser – these are discussed below. However, under these circumstances, we still don't recommend you rely on your vendor's insurance.
Has your vendor insured the property for the correct amount?
Has he been honest and accurate with all property details on his current insurance proposal?
Has he disclosed correct and up to date information about claims history, convictions and financial history of all of the occupants?
Are there any restrictions in his insurance cover of which you might not be aware?
Ultimately, you have to make the decision whether to trust a complete stranger with the security of the largest investment of your life. Even with the best intentions, if a mistake has been made, the policy could be void, the property might not be insured adequately.
Insurance between exchange and completion for let properties
If you are about to exchange contracts on a property which is currently let or tenanted, there is an exception in the Standard conditions of sale (5th edition). This exception means the purchaser in this case may not be obliged to take out buildings insurance for the property because of the requirement (under the tenancy agreement) for the vendor to insure the building. However, beware of making any assumptions here – a property may be let on an informal basis or to a family member, the vendor may not have fulfilled his obligation to insure or may not have set up his insurance policy properly, rendering it ineffective.
The only course of action you can take to ensure that the property has adequate property insurance on exchange of contracts is to arrange it in your own name. When the contract provides that the vendor's insurance shall remain in force.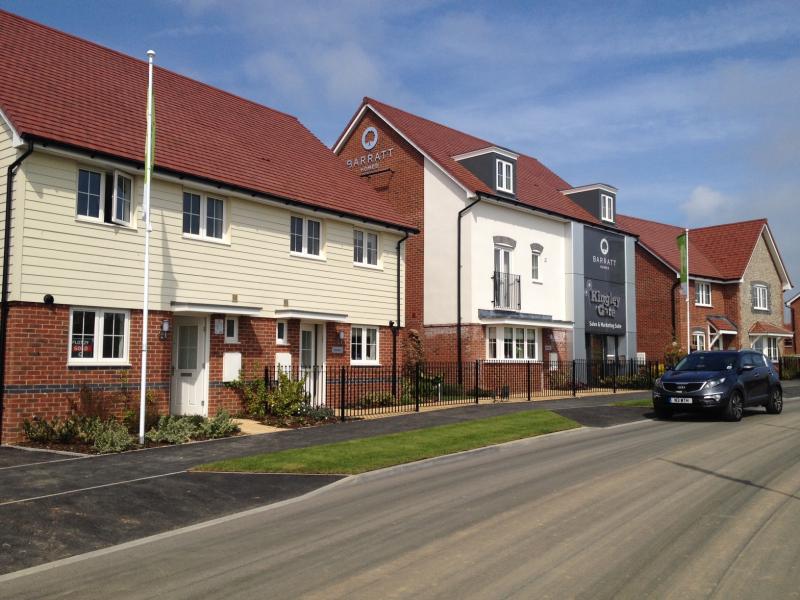 On occasion, a special arrangement is written into your contract for the vendor to retain responsibility to insure the property until the completion date. This is common when you are purchasing a property from a developer who has built your house.
You should be aware however, of your own insurance obligations in the event of gaining access to the property prior to the completion date, which some developers allow to enable you to prepare the property for occupation (decorating, fitting carpets, blinds etc). They may require you to sign an indemnity to accept responsibility for any loss, damage or injury caused to the property or any person as a result of your activity (or that of your contractors) at the property. Should an accident occur, you will need your own insurance to protect you from damages payable to other parties. 


Your quote for insurance between exchange and completion
When you are going to move into the property immediately on completion
If you are going to be moving into the property on (or immediately following) the completion date, we can offer an annual policy to include the period prior to completion as well as when you move in.
When the property is unoccupied now, or going to be unoccupied for a period following completion
Quotation for the unoccupied property between exchange and completion, to continue until the property is occupied, either by you or your tenants at which point the policy can be converted to a household or landlords policy

When you are going to let the property after completion
Quotation for insurance of the property between exchange and completion, which will continue after the completion date to provide landlords insurance cover for the rest of the year.