How to get the best and cheapest block of flats insurance quotation
If you are looking for a block of flats insurance quote you need to satisfy yourself that the policy wording is wide enough to cover everything that you need. Many people responsible for their block of flats insurance arrangements will buy the cheapest policy they can find online without realising that the policy cover is the most important factor, not the price.

Online block of flat insurance providers will generally consider the following points when calculating their quotation: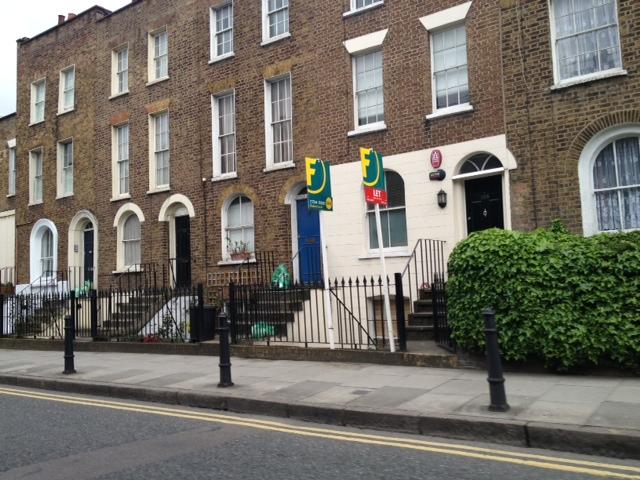 ​Construction details of the flats, e.g., when they were built, how many, whether they are of standard construction, if purpose built or converted, and when the conversion took place. Some blocks of flats are also built in more than one block, if you are looking for insurance quotations for more than one block in a development then this needs to be disclosed along with the number of flats in each block. Details of the floor and staircase construction will also be required. You may have timber flooring for the residences themselves and the staircase, halls and landing may be concrete. 
Roofing materials – many flats have flat roofs and, if so, you will need to know the roofing material used, details of the maintenance timetable and the age of the roof. If part of the roof is flat then the approximate percentage of the roof that is flat will be required.
Buildings sum insured - you will be able to find this on your existing policy schedule. However, you might feel it is time to take professional advice about the buildings amount insured if this has not been reviewed in some years - you are responsible for covering the property at its full re-instatement value and an inadequate figure here could cost you dearly.
Sum insured for contents of communal areas, e.g. carpets, curtains, furniture in hallways. You may also have your own maintenance building / shed which may have tools, mower, strimmer etc for maintaining the communal gardens.


Claims and risk management in blocks of flats and how it can affect your block insurance quote
If you need to find insurance for a block of flats which has had previous claims, it is important that you disclose them to any potential insurer in full detail. 
Depending on the nature of the loss it is also useful to advise the insurer if there have been steps taken to prevent a recurrence of the event by way of risk improvements to the premises. 
For example, there may have been a flood in a basement flat which cost the insurers many thousands of pounds.
But this is not as disastrous a barrier to obtaining a better quote as you may think. If the cause of the flood has been identified and measures taken to prevent a recurrence, this can be presented to an insurer who will take these measures into full consideration when producing a quotation. 
Another example of this could be fires set by malicious persons in wheelie bins at the rear of the property. The likelihood of a recurrence could be reduced if you now store the bins away from the building in a locked compound to which only the residents of the property have access. Again, simple steps to demonstrate good risk management which will pay dividends when looking for a quotation for your block of flats. 
Environmental issues are as important for flats insurance as they are for normal property insurance. The proximity of water courses, reservoirs or tidal waters are all environmental factors that will be considered by your insurer. Is your block of flats particularly exposed to storm damage, or close to the edge of a cliff?
Also consider the proximity of trees to the property. Trees can cause a great deal of damage to a building and preventative maintenance should be used to ensure that risk to your building is minimised. Tree roots can damage foundations directly, or by breaking drains and water pipes. Water or waste can escape into the soil causing erosion which can create a void in the sub soil and lead to subsidence of the building. 
Consider also the possibility of a fierce storm toppling the tree and the tree hitting your building. Trees are more likely to be blown down by a storm if they are in poor condition, not lopped or kept to a sensible height or even dead. Many people will leave a dead tree standing for years after the end of its life. This should be avoided as the tree will become unstable, it may suffer from insect infestation which can also affect the structural integrity of the tree. 
If your building does have trees close by, regular (every one or two years) inspections by a qualified tree surgeon will help control any risks.
Are there any works planned to the property? It may be that the windows are being replaced, the roof re-felted and the tiles replaced. Are any of the owners of the residences having major refurbishment or structural work carried out? These factors will affect the insurers underwriting of the risk, maybe not from a price point of view sometimes but more often they may reduce the cover for the duration of the work. 
Other insurance cover to consider
In addition to straight forward buildings insurance for your block of flats you could also consider Directors and Officers insurance, Engineering Inspection if your block of flats has a lift or plant or machinery that requires statutory inspection.  Additional cover for loss by Acts of Terrorism can also be purchased generally as an extension to the buildings insurance policy.