Landlords Insurance
If you have a let property, you need specialist landlords or buy to let insurance.

Landlords insurance protects a landlord against many of the financial losses associated with owning a rental property. Many landlords don't realise the importance of specialist landlords insurance in protecting their rental properties. A standard household buildings and contents policy is not designed to cover a property which is tenanted and a specialist landlord's insurance quotation is needed.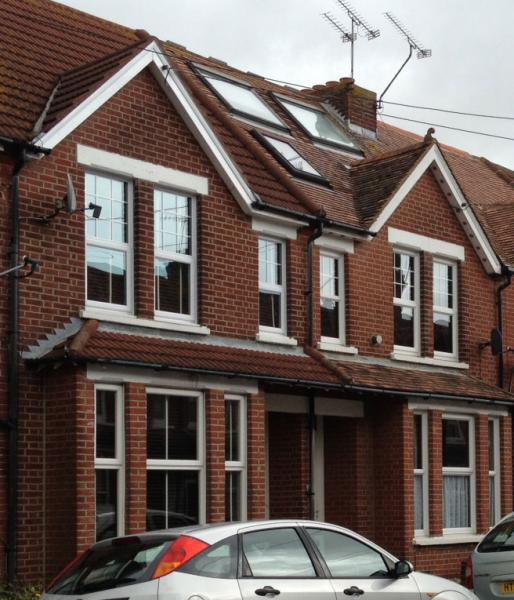 Landlords insurance is often referred to as 'buy to let' insurance and should cover a residential property for the reinstatement value of the building, the replacement 'as new' for the contents owned by the landlord and for loss of rent if the building is uninhabitable as a result of insured damage and the tenant has to move out whilst repair work is completed. 
Cover for landlords contents is worth considering, even if the property is let unfurnished. An unfurnished property will normally have carpets, curtains or blinds and perhaps some white goods (washing machine, freezer etc), so insurance covering these should be considered. Remember that the replacement cost 'as new' is normally the basis of replacement under a landlord's policy, so you don't insure the contents for what you think they are worth, you need to insure for what they would cost to replace as new. 
Property Owners Liability
An important aspect of landlords cover is Property Owners Liability, which includes liability to the tenant and visitors to the property arising out of your ownership of the property. You must ensure that you are complying with any regulatory requirements e.g. gas boiler inspections or you may fall foul of your policy conditions.
Landlords Legal Expenses and Rent Guarantee
Cover can also be obtained for legal expenses for your business as a landlord which can prove invaluable if there are circumstances which need to involve solicitors or for County Court costs. Also there is a policy, or an extension available which guarantees your rental income. For some, rent guarantee insurance is considered an important part of the landlord's protection but many landlords don't have this cover.        
If you are a live in landlord then an alternative policy will be more suitable for you which accommodates properties being used by lodgers, room sharers or if you are running a small bed and breakfast B&B business. 
If your buy to let property is empty then you need unoccupied property insurance from a specialist company. Even a specialist landlords insurance will exclude cover such as escape of water, theft & malicious damage when a property is empty so this is the time to move the insurance to a specialist unoccupied property insurance policy
Blocks of flats
We have a separate section dedicated to insurance for blocks of flats and insurance quotes for flats and apartments.