Block of flats insurance in Northern Ireland for developers, freeholders, tenants associations and absent freeholders insurance for leaseholders if the freeholder is out of contact or cannot provide evidence of insurance.
Are you looking for block insurance for flats or apartments in Northern Ireland?
We offer very competitive rates for insurance for blocks of flats in Northern Ireland, from purpose built blocks to converted houses or commercial properties.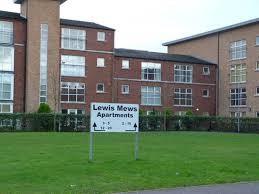 Some flats may be owner occupied by leaseholders, let to tenants, holiday lets, holiday homes, second homes or unoccupied. Whatever the combination, we can usually find a competitively priced solution providing a comprehensive level of cover.
If flats are empty due to a void in the tenancy for properties that are let then usually the existing insurer will exclude cover such as escape of water, burst pipes, theft, malicious damage. We can often maintain full cover (as long as we have been informed and agreed terms) meaning you can rest assured that your block of flats has a continued wide level of cover.
Leaseholdersbuildings insurance for leaseholders with missing / absent freeholders
Usually the freeholder has to insure the block of flats and you pay the appropriate amount of the premium to them. If the freeholder is missing / absent and you are unable to trace an insurance for your flat then we can tailor a buildings insurance for your requirements. It is far better to insure a whole block rather than one single flat in isolation but it is possible to cover them individually if necessary. More info on leaseholders buildings insurance
Competitive pricing, comprehensive cover, expert advice.
Competitive premiums are great, but nothing without the knowledge that your policy is going to do the job intended. When you contact us, you can be sure to speak with an expert – our advisors each have 20-25 years insurance industry experience. Although we are based in Sussex, our directors are experienced residential landlords in Northern Ireland and make regular visits to the Belfast and County Fermanagh areas. This means we can appreciate your requirements and concerns and our advice is drawn from our own personal experience.
If you would like a quotation please complete our online form, even better, phone us!