Even minor works on a property (such as redecoration) can affect the terms and the cover provided by an unoccupied property insurance policy.
Spring is in the air, the birds are twittering in the trees and it's still light when we leave the office at the end of the day. Easter is upon us and an air of optimism is spreading over our glorious land. But a dark and sinister danger lurks, waiting for the next victim who didn't read their insurance policy before fixing the roof.
As we prise ourselves from winter's icy grasp, our minds turn to our properties, spring cleaning commences and the jobs which were waiting for the weather to improve finally appear near the top of the 'to do' list. The property market as a whole is rumoured to be picking up pace nicely and as a result, owners of empty houses develop an enthusiasm to sort out any maintenance issues, carry out improvements to maximise value and prepare them for sale.
Works to empty property
Families with unoccupied properties going through probate are not immune to the sudden urge to pick up the tools (or instruct somebody else to do so). A house in good condition presented well is going to sell more quickly and release it's riches to the beneficiaries.
However, before commencing any works to a property, the insurance policy should be checked carefully and the insurer advised of the works planned. Many insurance policies (particularly policies for empty properties) are set up with very specific criteria and any deviation can jeopardise cover.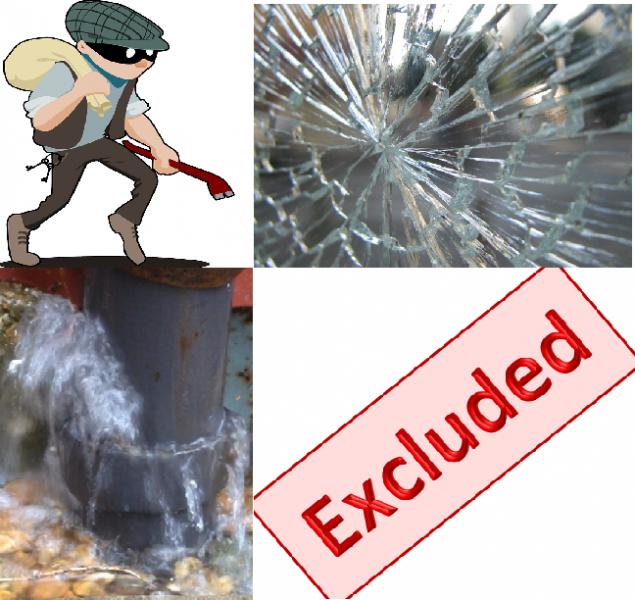 Risk to a property is increased during any works, internal or external. This is not just the risk of damage by the contractor (which would normally be excluded from cover anyway as they should hold their own insurance for damage caused by them), but the probability of damage by vandalism and theft increases dramatically when works are in progress.
So Insurers apply terms, exclusions and restrictions. Some policies can actually be invalidated completely if undisclosed works are carried out. Even minor internal works, such as a ceiling repair and redecorating can cause a policy not to function.
The solution is simple. Just advise the insurer in advance of any works taking place. They will point out any restrictions or terms which apply, enabling you to take the correct precautions to ensure you continue to benefit from the cover you need. It's simple, as much as it is essential.