How to control risks in empty commercial or industrial property, how to reduce the risk of malicious damage, fire, theft, liability issues and how to reduce your building insurance premium for empty property
Health & Safety
Unoccupied commercial premises can present many hazards to the public and to authorised visitors to the property. It is essential that a Health & Safety Risk Assessment is carried out to identify areas risks and take appropriate safety precautions such as;-
Security of the perimeter and the building to guard against unwanted access, particularly children.
Providing suitable warning notices on problem areas such as a fragile roof, areas of deep water or excavations, contaminated ground or buildings with structural defects.
Strict control of guard dogs in accordance with the Guard Dogs Act.
Providing effective barriers around dangerous or unsafe areas
Ensuring you comply with fire safety legislation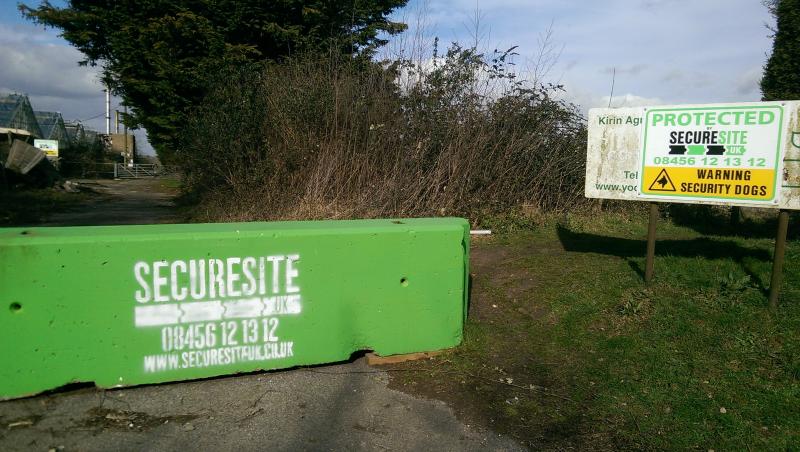 Premises security
Ask your insurer if there is any specific level of security they require to maintain full policy cover and make sure you comply with their requirements within the given time scale. Pay particular attention to the specification of their requirements such as a 5 lever mortice deadlock confirming to BS3621 – it is very different from BS2621 so make sure you install the correct lock or it may affect your policy cover.
Intruder alarms should be maintained by an appropriate professional firm (or in accordance with your insurer requirements). Even though the building may be unused, ensure you continue with the alarm signalling as this may also affect the insurance of the building. Existing CCTV should remain in service and you should consider if you need to install a new CCTV system to protect the property during the vacant period as it is an effective visual deterrent.
Consider whether the property should be boarded up to prevent malicious damage to the glazing and doors. Liaise with your insurer to discuss if this is a method of protection they will agree to. Often the boarding up of a property may improve the security of the property but insurers are sometimes reluctant to allow this to go ahead as it is a clear 'advert' to a potential, determined intruder to enter the building.
Property Guardian
For the appropriate property, a property guardian could be employed to live in the building to protect ensure it appears to be used, to keep a regular check on the condition of the property and to reduce the risk of malicious damage or theft. A rent can be collected from your tenant which will be reduced so provides the tenant with an incentive to stay in a property that may be less desirable to live in. Check this with your insurer beforehand.
Risk Assessment
A Risk Assessment should be carried out covering items such as fire, theft, flood, malicious damage and general safety of the property. Key elements of this should identify the area and the crime rate in the local area. Whether the premises are in a secluded, out of the way area, if it is in an area where children could easily gain access and site perimeter security. You should undertake this Risk Assessment, ensure you identify the 'at risk' areas and that you act on the improvements you identify. A Risk Assessment should be reviewed periodically.
Management of the premises
Key points relating to the management of the property are as follows;-
Carry out inspections of the property at least once a week and keep a written record
Ensure that access to keys are strictly controlled
Appoint a responsible person to manage the property
Remover combustible materials
Remove graffiti and fly posters
Property Protection Services / Site Security
Depending on your own location and the risk factor to the property, consideration should be given to employing a specialist company to manage the property for you. They can inspect the property, look after alarm activations, keep the site clear of accumulated debris, and provide manned and canine guarding services and property inspections.